​Today feels so nostalgic: it's a cold, rainy day in late July. It makes me want to stay inside and color at the table with a lamp on or go outside in "play clothes" to explore.

I'm thinking that's because the 7 year old in me never left. It just got shoved in a little deeper and lives temporarily dormant next to my 6 year old self and in the shadow of the 8, 9, and 10+ year old memories.

​It's hard to believe 7 was t w e n t y years ago. I can easily resurrect it, as if it were yesterday.

Or today.
Powered by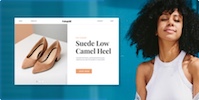 Create your own unique website with customizable templates.