A petite older lady, let's call her Mary, served me coffee at Alexis Diner Monday night. Before I could even order, Mary sort of just blurted out and asked if I am a Christian. I laughed and said no.

​This is not the first time I've been told there is a "light" inside of me. I don't know why this "light" is so often attributed to God. What if it comes down to something as simple as genuine human connection?

That's the ironic thing about Mary's unassuming question. She was so warm and authentic as she approached the table and her smile was so contagious. I wonder if she knows that it was her that sparked the light inside of me.

Namaste, Mary.
Powered by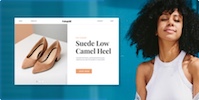 Create your own unique website with customizable templates.