I set out on a mission to drive to Kinderhook yesterday. On the way I passed Golden Harvest Farms in Valatie, NY, which I've passed dozens of times on my way to Hudson and Kinderhook but never stopped. I got more than I bargained for on my visit , so I thought I'd pay tribute.

For starters, the cinnamon roll I bought was a pastry-lover's dream...

It was drenched in sweet, frosty glaze, and the dough was incredibly soft and tender. It was what you always hope for, but never get. I thought I was close once with a cinnamon roll from Whole Foods; I was wrong.

I met the super friendly guy in the photo below. His name is John Benjamin, and he's been working on the farm since...well, he couldn't tell me, because it's been "since as long as he can remember." John Benjamin buys the flowers and bouquets from a nearby merchant and sells them in the retail shop at the farm. They run about $7.95 per bouquet - quite a deal in my opinion.

I was super happy with my visit and ready to move on, but then I discovered the distillery!

The Distillery

You may have heard of Core Vodka.

Harvest Spirits Farm Distillery is where all the magic behind Core Vodka lies. It is tucked away behind the farm's retail store. It's in a beautiful, industrial looking warehouse that has been decked out with charm and personality. The barrels of spirits are on display, lining the walls and showing off the beautiful artwork of the distillery's very own Derek Grout. Tours are available, allowing visitors to sample the variety of delicious products for sale. (Right now, you can get your tour for less using their

Groupon

.)

All three of the guys at Harvest Spirits were incredibly welcoming. I learned about the history of the building, the distillation process, and a little about each of their roles. I also got to meet the four pets on site: a pup, two fancy cats, and a very cool looking bird, though I don't remember what kind it was.

Though I felt right at home touring the distillery and hearing their stories, I figured the guys had a lot of work to do so I made a quick purchase and said my goodbyes. Oh, and I did eventually make it to Kinderhook.

All images and content

©

Shawna Fitzsimmons.
Powered by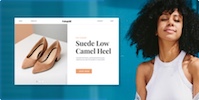 Create your own unique website with customizable templates.