I recently traveled approximately 4,000 miles to learn one of the biggest lessons of my life: people are not reliable. It's especially alarming when the person that lets you down is your own father.

​I will not be studying from a boat in Florida this semester, after all. But I've already been learning from my classes this term, and in Career Planning and Decision Making, I learned that I am a pessimist, and to correct some of my negative tendencies, I have to try to see the positives in all things. So here's just a few upsides to my current situation:

I will be far more safe in New York
I will be surrounded by my twin, friends, and family again
I will be able to enjoy autumn festivities
I will not be at risk for skin cancer
I will not get bitten by a shark or get the Zika virus or be stung by a jellyfish or be eaten by a crocodile
New York is actually WAY more beautiful than Florida. I mean, I get it, the ocean is gorgeous and so peaceful and amazing. But it gets really boring and monotonous FAST. Whereas the versatility of the mountain ranges, the meadows, the foliage, etc. of NY will keep any nature lover entertained for hours. It just seems like it has more to offer. Granted, I didn't see the Everglades, but I wasn't interested in being eaten alive. The lovebugs alone were enough to make me feel like I was literally going insane.

I think it's pretty clear I have more than enough reasons to be happy with my current situation. And thanks to my new found optimism, it looks like even college is worth celebrating, too!

​
Powered by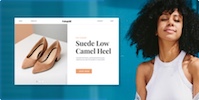 Create your own unique website with customizable templates.